Valencia is one of Spain's most charming cities, offering a completely different experience to the hot tourist spots of Madrid and Barcelona.
The city of flowers makes a perfect destination for a weekend adventure combining historic monuments, beautiful beaches and natural parks. If you do choose to stay a little longer, you can visit the Balearic Islands of Ibiza, Mallorca and Menorca via ferry from the port of Valencia.
Valencian cuisine is another reason to visit the third biggest Spanish city. With traditional tapas bars on every corner, you should also try the local delicacies of paella, fideuà and arròs al forn.
If you're ready to explore this stunning destination then read our essential travel guide. Whether it's a spontaneous trip away or a romantic surprise holiday for your partner, you can't go wrong with Valencia.
Annual calendar
In terms of the weather, there isn't really a good or bad time of year to book a last minute trip to Valencia. The city boasts a Mediterranean climate so you will probably experience pleasant weather during all seasons, with very high temperatures in summer. If you'd like to avoid the crowds then look at booking outside the high season of May-September.
Valencia is a vibrant city with lots going on, including a huge range of local festivals. If you want to plan your trip around some of these amazing events then here's some fiestas to look out for.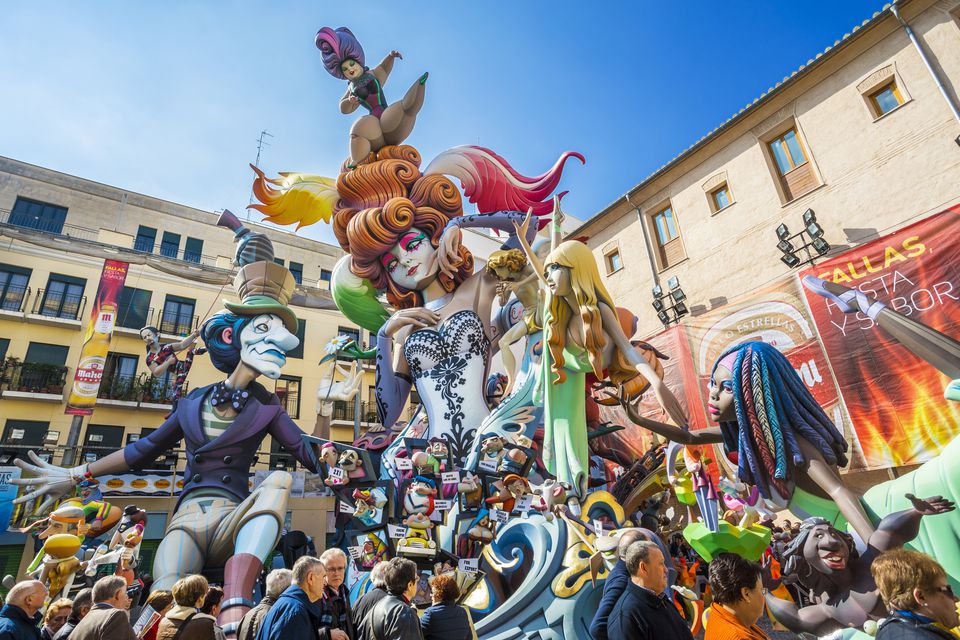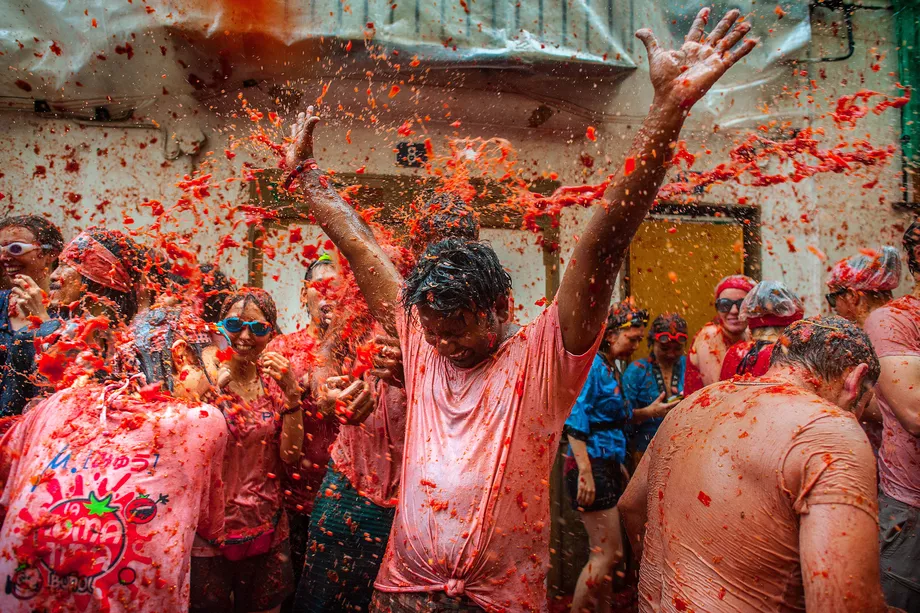 Las Fallas, 15th-20th March – one of Europe's biggest street festivals complete with fireworks and bullfights
La Tomatina, August – the world's largest vegetable fight which paints the town red
October is a great time to visit for foodies, with the Seafood Rice Gastronomy Festival and the Valencia Cuina Oberta Restaurant Week.
Travel essentials
From most UK airports the flight to Valencia is around two and a half hours. Once in the city you can take the convenient metro to your hotel with fares a fraction of the price of London's. It's a good idea to purchase the Valencia Tourist Card for €20, which covers all public transport for 48 hours and entry into some museums and monuments.
The distinctive old quarter is the heart of the city, and you should be able to walk between the maze of narrow streets to the focal points of interest. Valencia is also incredibly bike-friendly, so if you wish to explore the city on two wheels you'll find it easy to rent a bicycle. Pedal along the grassy riverbed and take advantage of almost 80km of cycle lanes, or book onto a tourist bike tour.
Must See Attractions
Valencia is overflowing with things to see and do, so it can be hard to squeeze it all in to a short break. We've rounded up some of the best architecture, natural areas of beauty and museums to help you decide your itinerary.
Top Picks – Museums
With over 45 museums in Valencia tourists are spoilt for choice, but if we had to pick a few it would be these.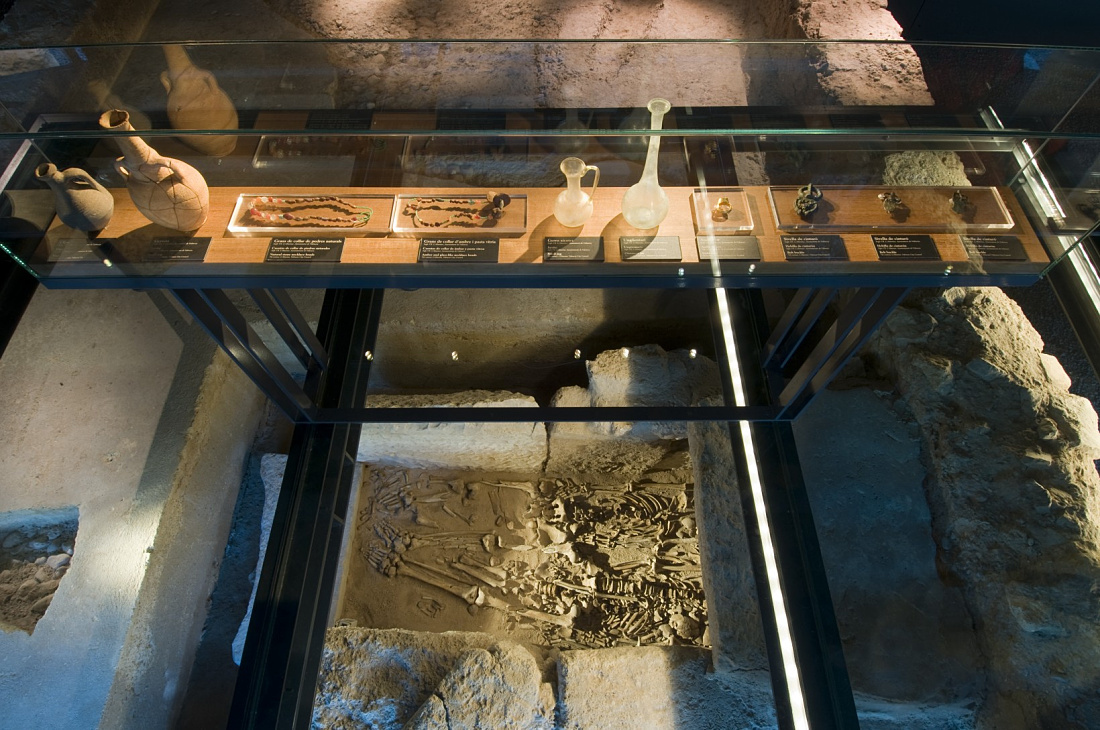 La Almoina Archaeological Museum
Step back in time to discover the remains of ancient civilisations around Valencia built by the Romans and the Moors.
The Silk Museum
This old Gothic and Baroque building contains the legacy left by the silk industry in Valencia. You'll see working looms and traditional silk robes worn at Valencia's festivals. The museum also has a shop so you can take home some authentic Valencian silk.
Museum of Fine Arts of Valencia
For any art buff this should be on your list, as it is Spain's second largest collection of art after The Prado. Art works on display date back to the 14th century and the collection includes many famous Spanish artists.
Top Picks – Architecture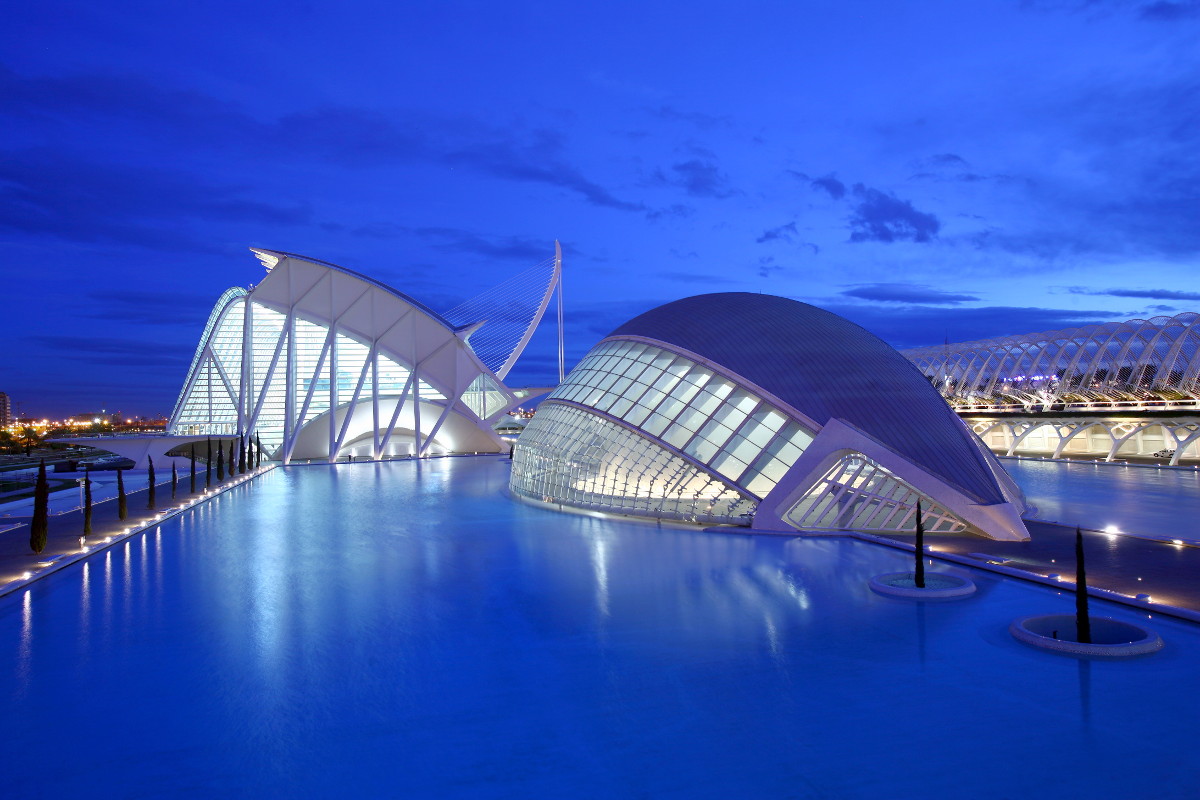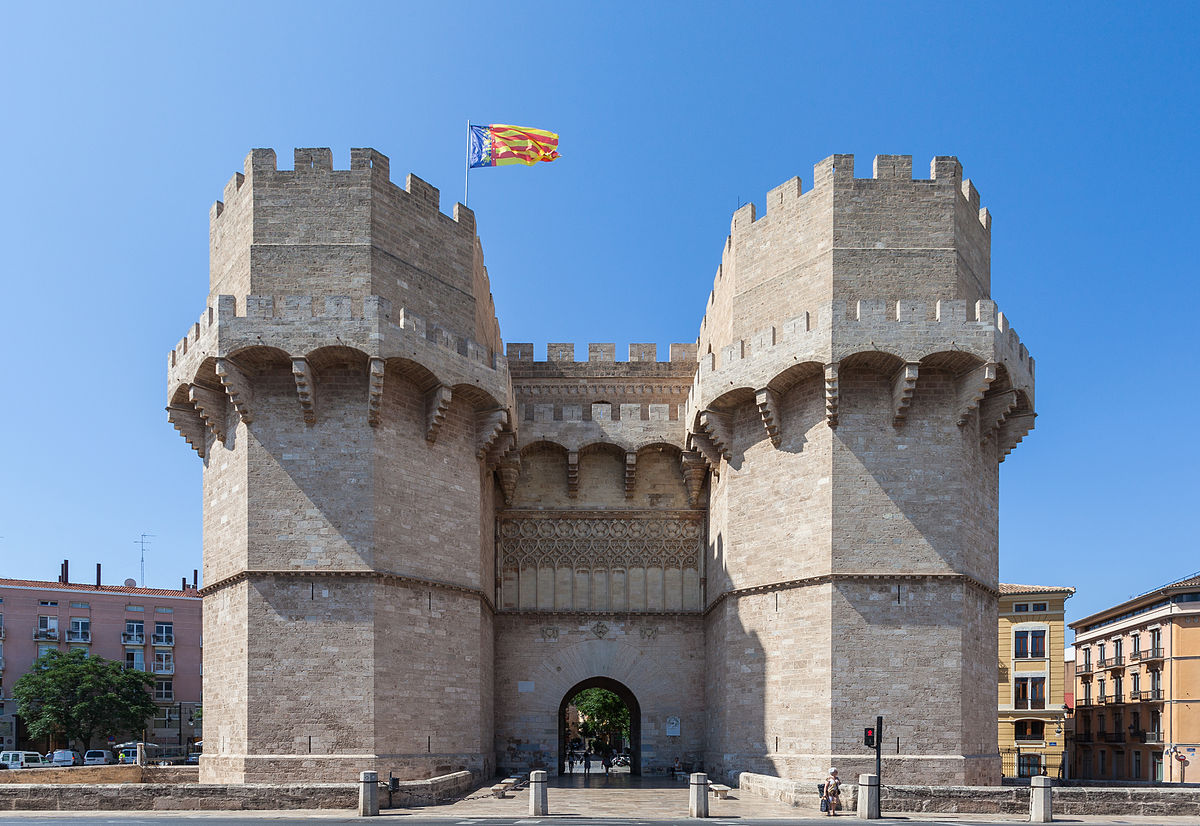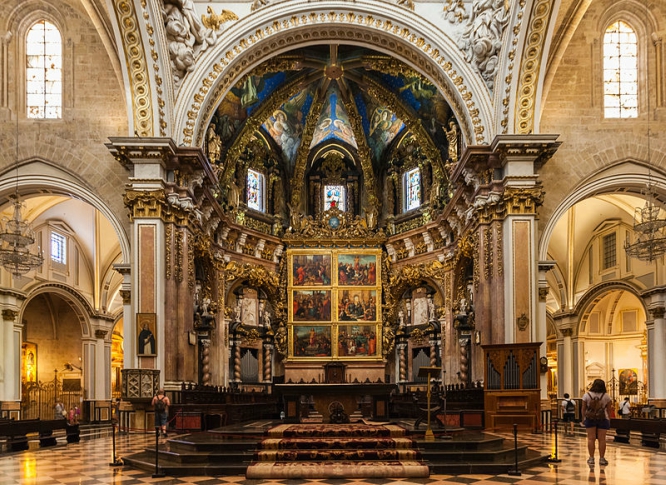 You can't visit Valencia without seeing this contemporary work by local architect Santiago Calatrava. A true example of a futuristic structure, the huge building lies on the old Turia riverbed. The science, nature and art complex features Europe's largest aquarium, an opera house, an IMAX cinema and a science museum.
Torres de Serranos
As a historic symbol of the city, these medieval towers are a must see. One of Valencia's best preserved monuments from the 14th century, the pair of towers were built as part of a huge wall surrounding the city, and the site has a rich cultural significance.
The origins of this cathedral date back to the 13th century, as it is built on what was once a Roman temple and then a mosque. It has many architectural styles to observe, and inside a beautiful spiral staircase leads to the terrace offering stunning sea views.
Top Picks – Nature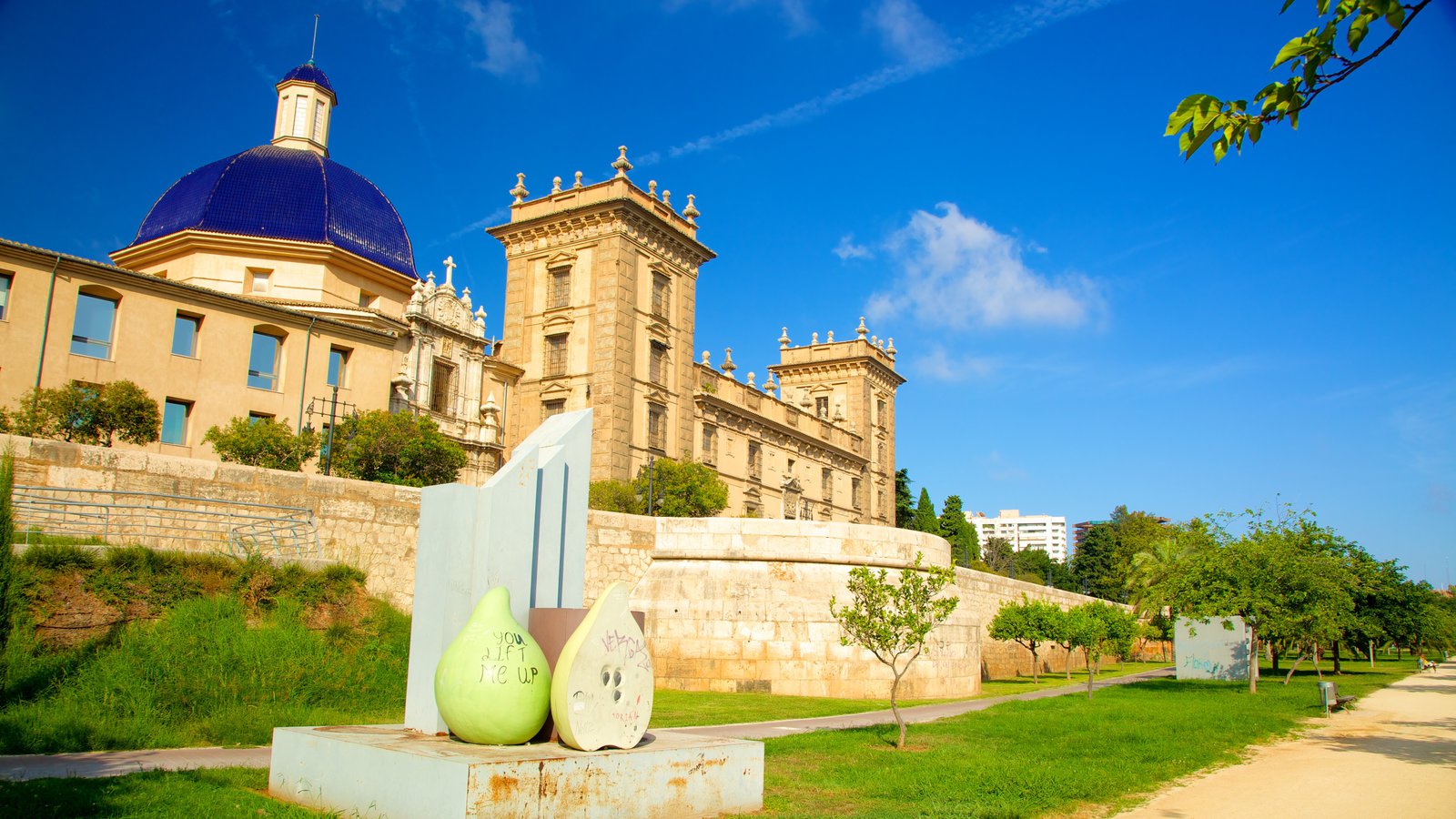 Just a few miles south of Valencia, you'll find this peaceful natural park separated from the sea by a strip of sand. Home to the largest lake in Spain, this is a great spot for photography enthusiasts as you could spot rare wildlife including wading birds.
A great example of an urban park, the gardens comprise nine kilometre of green space running through the city. The former river bed has something for everyone from sports courts and boating lakes to impressive landscaped gardens and fountains.
Soak up the rays on the golden sands of the beach or enjoy lunch with a sea view at one of the many beachside restaurants. The 1.2km beach is also great for an afternoon stroll, or if you'd prefer a quieter sunbathing spot then visit La Malvarrosa which is slightly further north.
Valencia is ready and waiting. Who will you take as your travel partner?